Miniature Zen Garden
A miniature Zen garden is one of the most relaxing garden container projects, and very easy to take care of since the plant material is usually minimal (sometimes non-existent).
Bonsai is another type of Zen container planting that requires more maintenance but also makes a very attractive garden in a pot.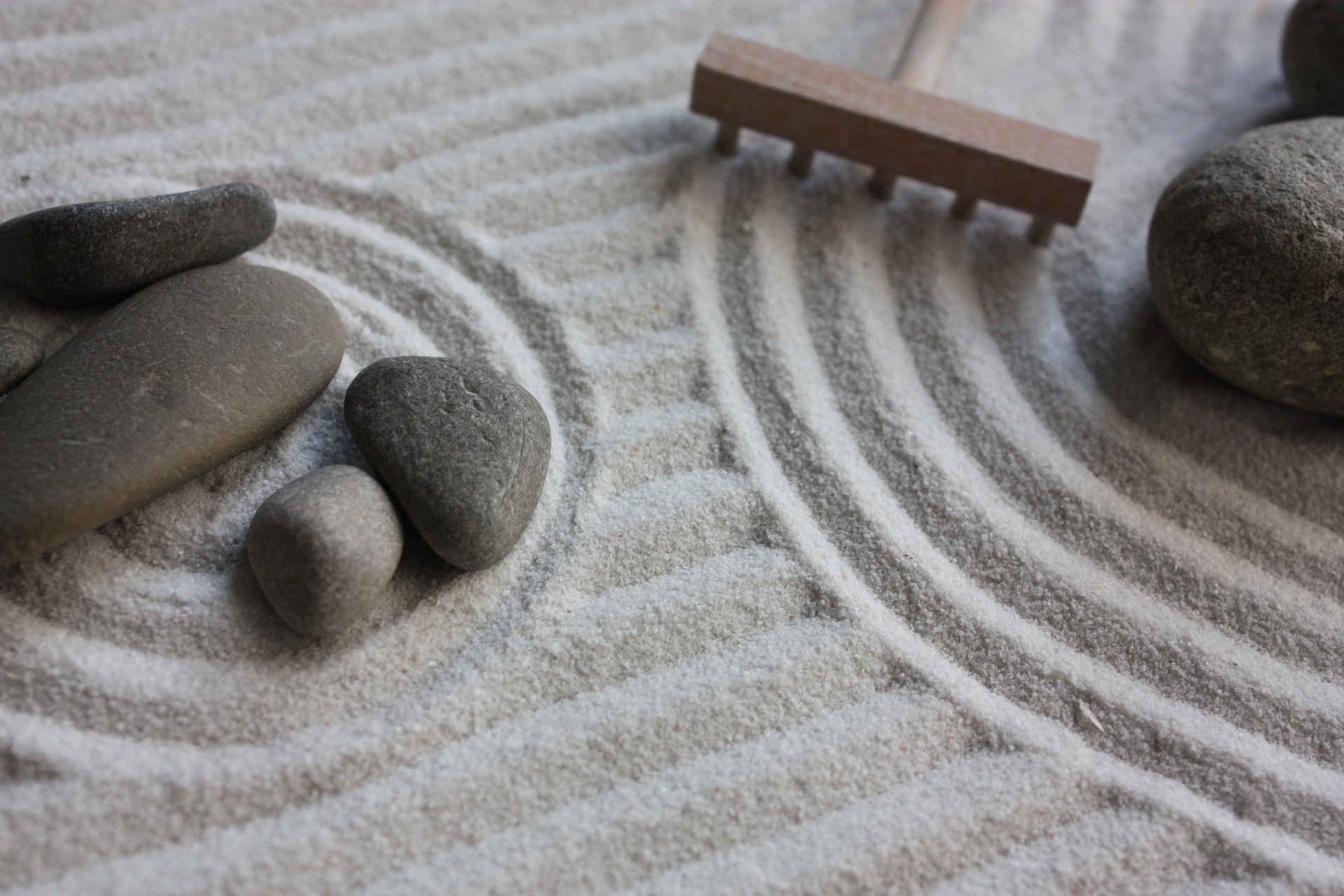 What is a Zen garden?
A Zen garden is a Japanese rock garden, and is traditionally a full-scale landscape project in an outside garden which incorporates sand and rocks.
It is easy to create a downsize version of the traditional Zen garden to create a miniature Zen garden in a pot. It could be built in a larger patio container, or a small tabletop indoors container.
How do you make a mini Zen garden?
This photo shows a miniature Zen garden that I created recently, and I just love it.  It features a couple of live air plants - they are great plants to choose for a Zen container because they don't need soil and will live on top of the sand just fine. You can learn more about looking after air plants here.
To create the miniature Zen garden, these are the steps to follow:
Build or find a small, shallow container (small wood or bamboo trays are perfect),
Half fill the container with dry sand (play sand is fine for this project),
Place a few rocks in piles on top of the sand (not too many, so there is space to rake the sand),
Add accents, such as the polished rose quartz stone I have here, and the airplants,
Add a tiny rake (can be purchased on Amazon or other places online) and rake the sand into your desired style. You can also use a small fork, toothpick or chopstick instead.
Miniature Zen garden ideas
There are various types of miniature Zen garden containers, including:
1. Simple sand Zen garden
A Zen garden is all about simplicity.  So a small container, some sand, and a rake or small fork, is all you need for a simple tabletop Zen garden.
2. Zen garden with plants
Most plants won't work in a dry, sand-based Zen garden container. However, you can add airplants, a small potted succulent or cactus, or a Bonsai tree in a tiny planter. You could also add a miniature pot of lucky bamboo inside your zen container.
3. Water Zen garden
You don't have to include water in your Zen garden to create a water-scape.  Use blue sand, and add some water-themed accessories such as a koi or turtle figurine or a small bridge.
4. Buddhist Zen garden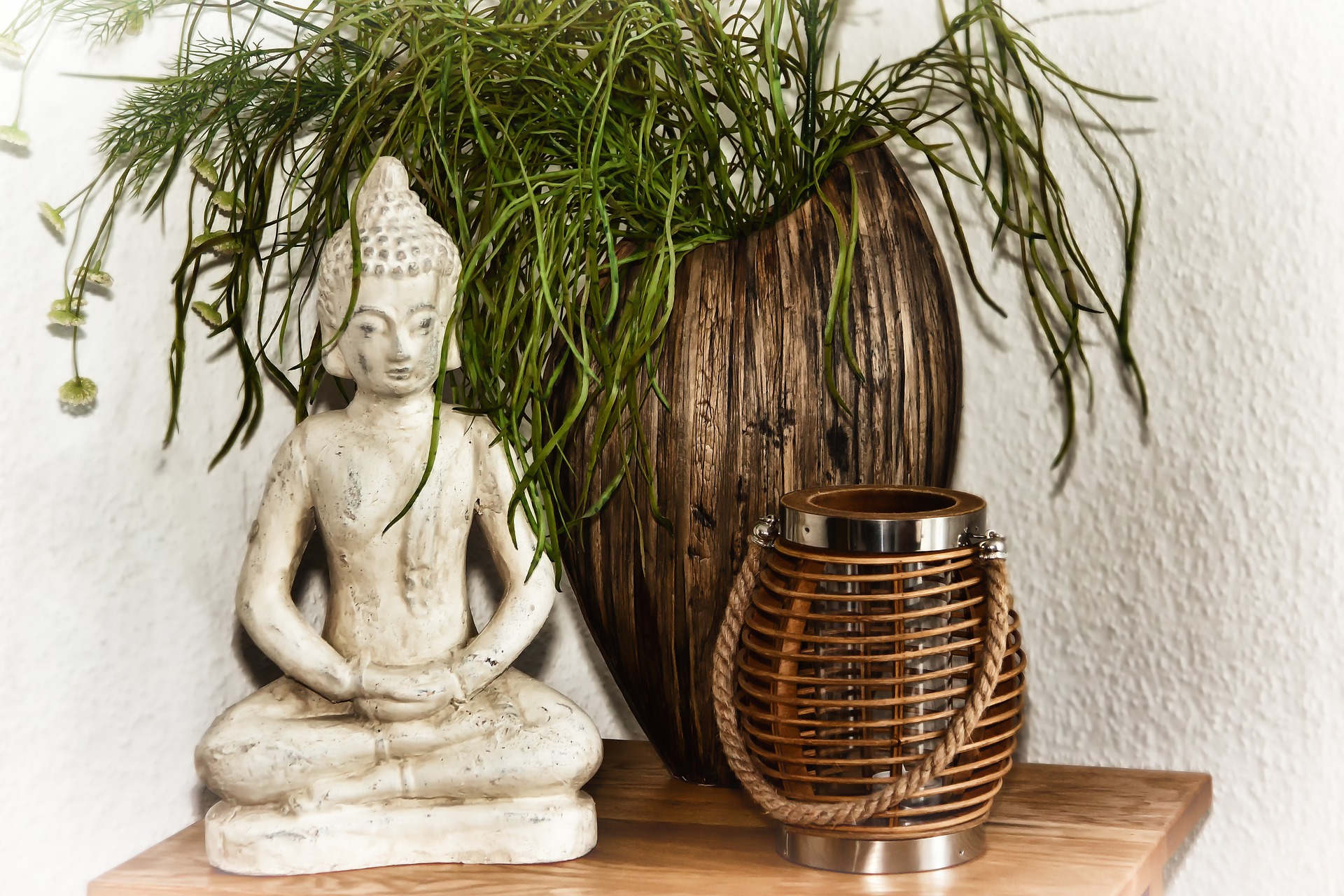 5. Zen garden with figurines
Possible figures to include in a Zen garden could include a mini Buddha, pagoda or temple, bridge, animals like turtles, frogs or koi fish, faux plants or faux bonsai, crystals or polished stones, mini incense holders, lantern figurines, etc.
Remember that less is more in a miniature Zen garden, so don't overdo the figurines. But definitely add one or two unique items that you love to make your Zen container unique!
6. Zen rock garden
You can also design your miniature Zen garden container to feature some lovely rocks: crystals, tumbled stones, or highlight a polished rock with a key word.